Last week the famous Kieler Woche took place in Kiel, Germany. Being the largest sailing event in Europe, it also features a Tow-in windsurfing show in collaboration with the German Freestyle Battles. A total of 14 freestylers got to perform some moves on a small pond in the heart of the city. An extremely powerful winch got them up to speed swiftly in what was described as a "ripping my arm off" moment. This didn't stop the GFB crew from putting on a show, with Niclas Nebelung (Fanatic/Duotone/Maui Ultra Fins) claiming the victory. Jannes Thomsen (Sailloft) came in second, with Lucas Nebelung (JP/Gunsails) in third. Read the full competition report below.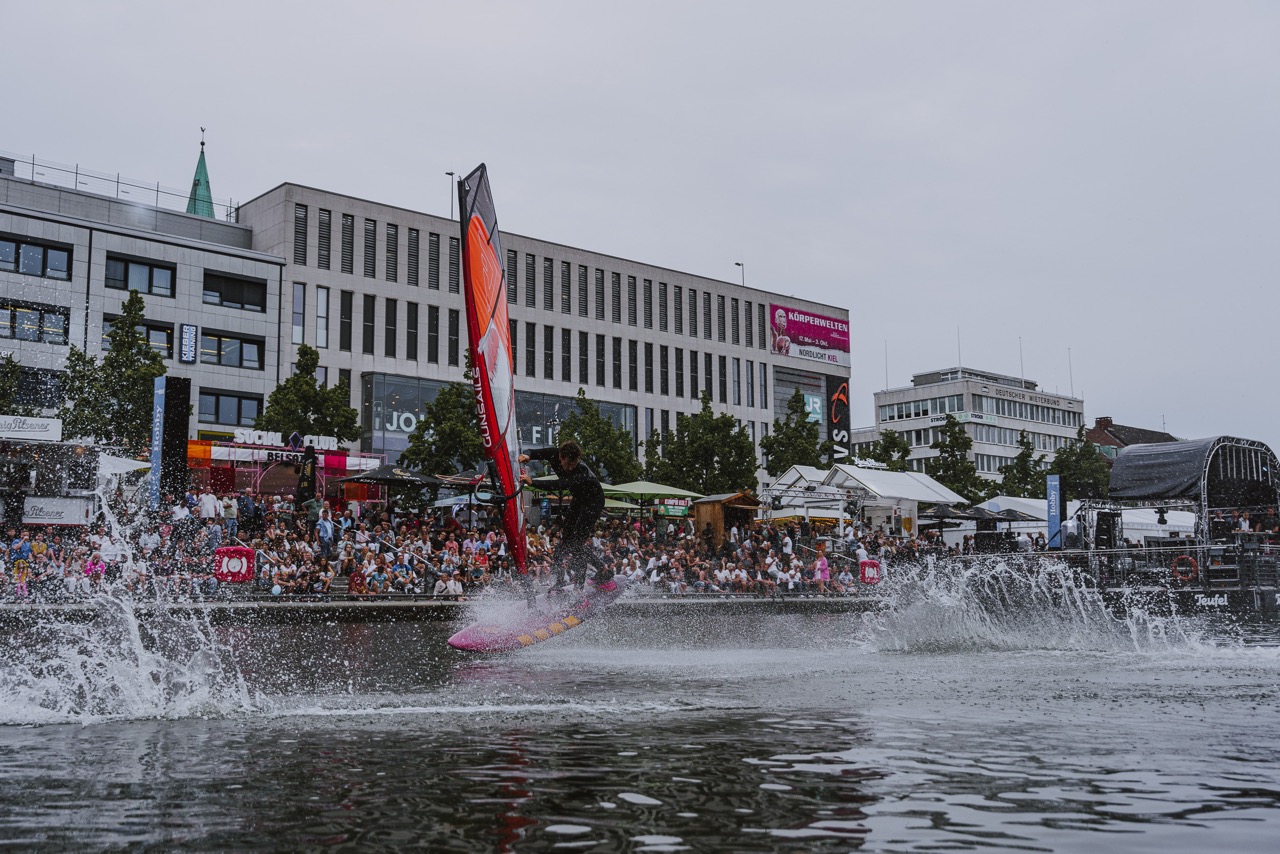 The format for the competition was unconventional at this event. The qualification and finals were married into one session, with all riders first getting two runs in the qualification. Their best move would count, and the 8 best riders advanced to the final. Magnus Wessel (Goya/Point-7/Maui Ultra Fins) was one of the stand out riders, throwing down and almost sticking a Regular Chachoo, a move that is extremely hard in Tow-in windsurfing. Also impressing was Lisa Kloster (MB-Boards/Sailloft), who did a picture perfect One Handed Spock, gaining the approval of the crowds.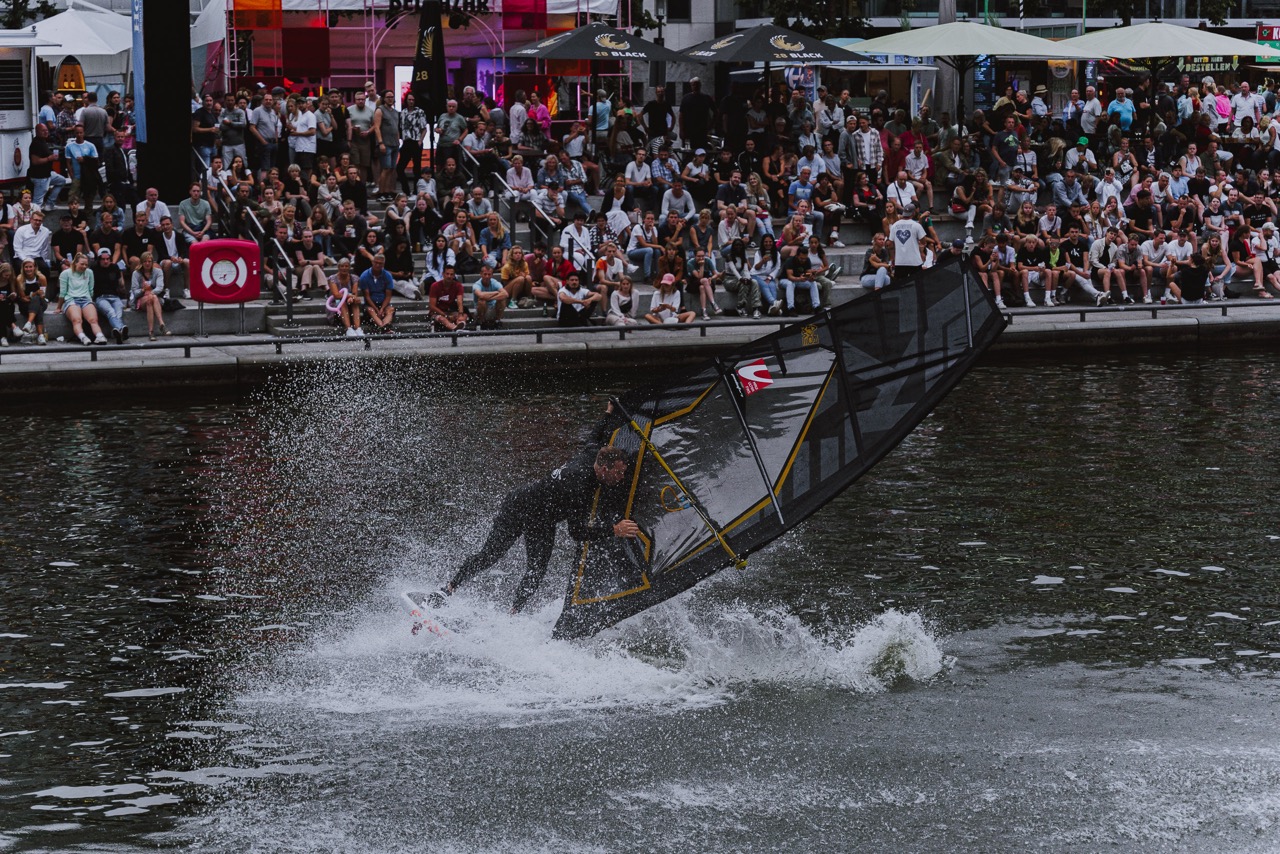 The fight for the top spots was between the regular suspects on the german scene. Foivos Tsoupras (Fanatic/Duotone/Maui Ultra Fins) just missed out on the podium. Still, his Flaka into Shaka was perfectly executed, with the Shaka being airish, floaty and aesthetically pleasing. Lucas Nebelung got himself in third with a clean funnel combo, just missing out to Jannes Thomsen who wowed the crowds to get into second. Performing a No Handed Flaka, he planed out of it, floating to shore and stepping out of the pond entirely dry. Still, the most impressive move must have been from Niclas Nebelung. With so little space available to accelerate and perform a move, he managed to squeeze in a triple funnel combo to take the win.
We're excited to see more from the German Freestyle Battles crew, rumours are they are on standby for another one of their on-forecast events this weekend in Meldorf!